DELIVERABLES:
Progressive Web Application
Learning Management System
Marketing Support
PROGRESSIVE WEB APPLICATION + LMS
CASE STUDY: SPECCHEM LLC
SpecChem LLC is a multi-million dollar concrete distribution and R&D company headquartered in Kansas City. They came to No-Where during the COVID-19 pandemic needing efficient and creative solutions to their sales and marketing goals.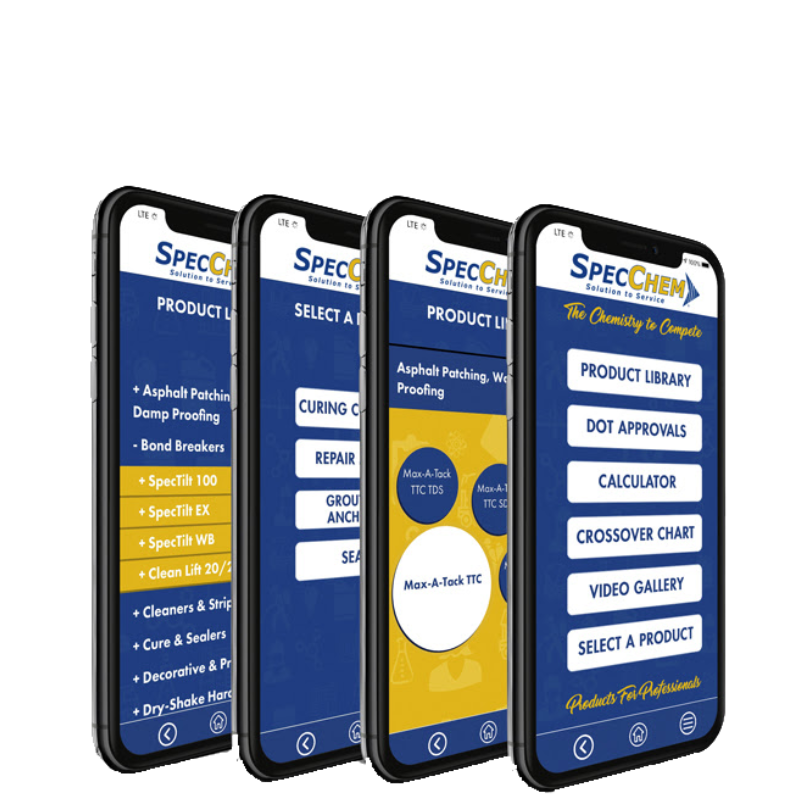 CHALLENGES:
Around the middle of 2020 SpecChem was faced with a real dilemma: the world was heading into lockdown due to COVID-19, their sales team's iOS app had broken and they needed a rapid solution that would allow their team members to stay in touch with their clients.
Additionally, they needed an online version of their in-person training event. It needed to be dynamic, engaging and it needed to happen quickly.
OBJECTIVES:
Efficient solutions to support their marketing efforts.
Full project and technical management
Innovative solution that would continue to differentiate them in their industry
Rapid response to navigate an unpredictable landscape
PROJECT SCOPE:
Design sprint, technical development, marketing strategy, UI/UX consulting, graphic design
TOOLS:
Vue, Firebase, Photoshop, Figma
DURATION:
PWA: 4 months. LMS: 4 months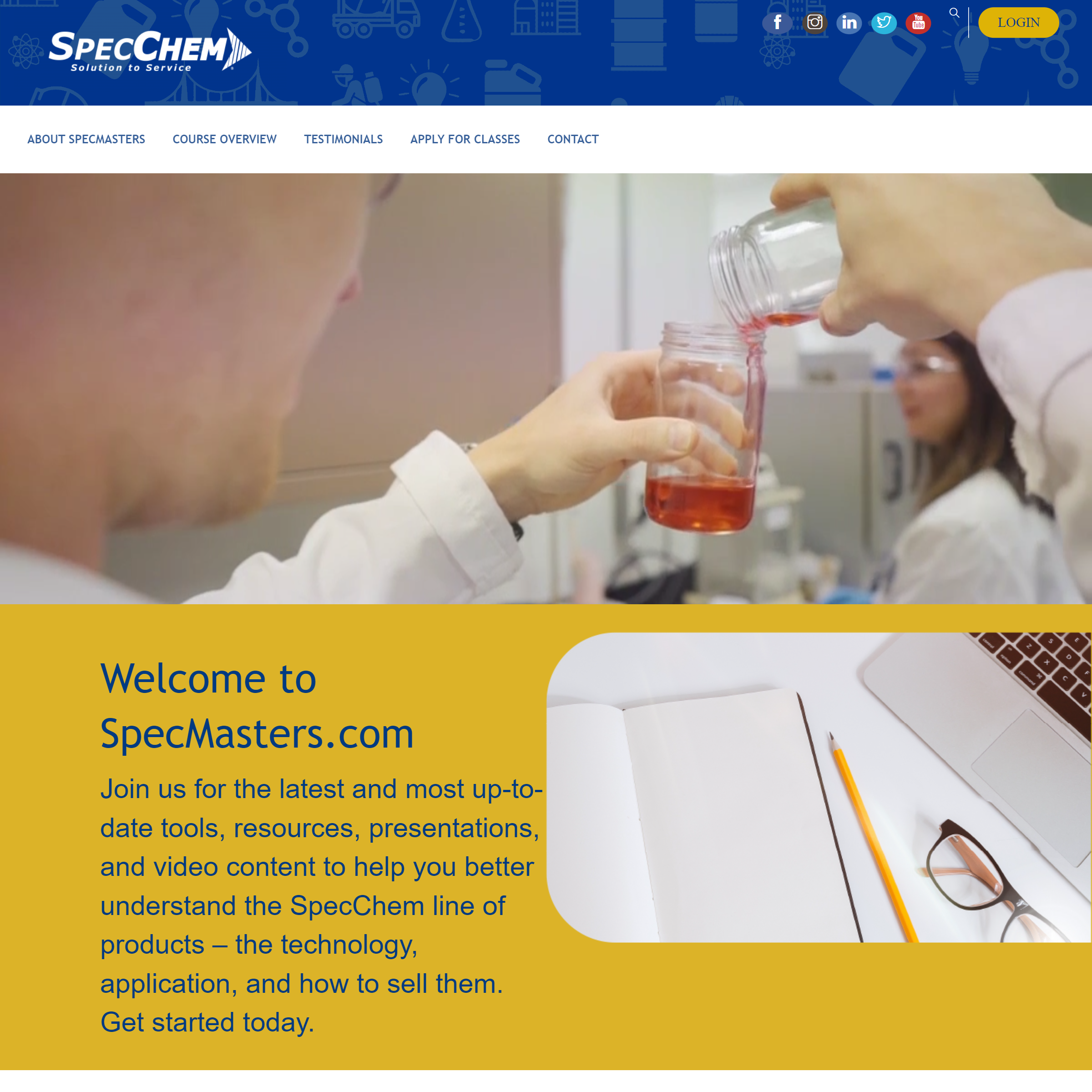 SPECMASTERS LMS
Every year SpecChem produces a full color, professionally produced education periodical outlining their latest projects, product updates and company developments.
The team at No-Where Consultants brought all of their rich content online in a cleverly designed and easy-to-use learning management system. This allowed SpecChem to continue to reach and educate their clients, vendors and sales team while navigating a devastating pandemic.
At launch, SpecChem sent an email out announcing the launch of their official Specmasters course. The site continues to drive enrollments. We worked closely with their Director of Marketing to integrate our efforts into their overall marketing strategy, making it easy to execute a strategic launch plan while keeping in scope and inline with their timeframe
TECHNICAL REQUIREMENTS
Account login and management
Custom reporting plugin to track participation with direct ties to marketing initiatives
Efficient video hosting for site performance
Easy-to-use education tools for a diverse audience